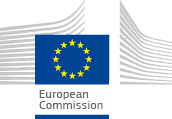 European Commission

DG Health and Consumers
Accessibility tools
Service tools
Language selector
EFSA procedure & renewal of approval
EFSA procedure
The European Food Safety Authority (EFSA) consults the public after it receives the draft assessment report. It may organise a consultation of experts before delivering its conclusion.
Renewal of approval
Active substances are approved for maximum 10 years.
The Commission may establish procedures to renew the approval of groups of active substances.
Regulation 1141/2010 sets rules for a group of 31 active substances.