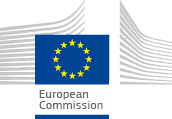 European Commission

DG Health and Consumers
Accessibility tools
Service tools
Language selector
Navigation path
Food
Approval_active_substances
Approval of active substances
A plant protection product usually contains more than one component. The active component against pests/plant diseases is called "active substance". The Commission evaluates every active substance for safety before it reaches the market in a product. Substances must be proven safe for people's health, including their residues in food and effects on animal health and the environment.
Procedure
Application to an EU country called Rapporteur Member State (RMS);
RMS verifies if the application is admissible;
RMS prepares a draft assessment report;
EFSA issues its conclusions;
Standing Committee for Food Chain and Animal Health votes on approval or non-approval;
Adoption by the Commission;
Publication of a Regulation in the EU Official Journal.
Under the new EU rules, it takes 2.5 to 3.5 years from the date of admissibility of the application to the publication of a Regulation approving a new active substance.
This time varies greatly depending on how complex and complete the dossier is.
Dossiers considered complete before 14 June 2011 follow a slightly different procedure
(Regulation 188/2011).