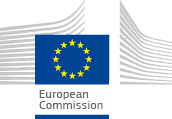 European Commission

DG Health and Consumers
Accessibility tools
Service tools
Language selector
In certain circumstances, EU countries can ban GMOs that are authorised at EU level.
Some have already invoked the so-called 'safeguard clause' (Art. 23 Dir. 2001/18/EC) where they temporarily restrict or prohibit the use and/or sale of the GM product on their territory.
They need to justify this decision i.e. that the GMO in question is a risk to people's health or the environment.
Currently, 6 countries apply the safeguard clause on GMO events:
Austria ;
France ;
Greece ;
Hungary ;
Germany ;
Luxembourg .
Last update: 01/11/2014 |
Top