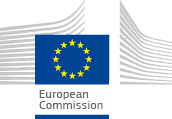 European Commission

DG Health and Consumers
Accessibility tools
Service tools
Language selector
Navigation path
Food
Monitoring after authorisation
GMO monitoring after authorisation
GMOs are authorised only if considered safe for human and animal health and the environment. Nevertheless, their routine monitoring is necessary as precaution and to detect unforeseen effects.
All applications for marketing GMOs or releasing them into the environment (as GMO or food, feed and derived products) must have a monitoring plan. This plan is part of the authorisation decision.
The applicant must implement it and regularly report to the authorities. Depending on the application scope, monitoring is:
Post-market or
Environmental post-market monitoring
Environmental post-market monitoring
A post-market environmental monitoring plan must satisfy the requirements of Directive 2001/18.
It is part of the authorisation application, so EFSA's GMO panel may recommend improvements the plan.
Case-specific monitoring relates to specific applications, and is based on the risk assessment.
It may request additional data to support the risk assessment.
General surveillance is another requirement addressed by applicants through farmer questionnaires and regular screening of published scientific literature.
Once an authorisation is given, the applicant must implement the monitoring plan and report on it regularly. EFSA checks the quality of the reports on post-market environmental monitoring.