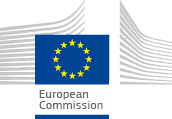 European Commission

DG Health and Consumers
Accessibility tools
Service tools
Language selector
Directives 2002/53 and 2002/55
GM seeds and crops are covered by the general EU legislation on agricultural plant and vegetable varieties, in particular EU Directives 2002/53/EC and 2002/55/EC where:
National authorities may not authorise the sale of plant and seed varieties unless they meet EU criteria on distinctness, uniformity, stability and, in the case of agricultural species, value for cultivation and use;
National authorities must notify the Commission when they authorise the use of a particular seed variety on their territory.
In addition, GM varieties have to meet the requirements of Directive 2001/18 before they can be sold in the EU. If seed is intended for use in food, it also has to be authorised in accordance with the GM food and feed Regulation (1829/2003).
If the notified variety complies with EU legislation, the Commission enters it in the Common Catalogue of Varieties – which means the seed can be sold throughout the EU.
Last update: 01/11/2014 |
Top