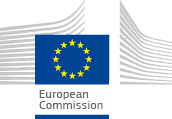 European Commission

DG Health and Consumers
Accessibility tools
Service tools
Language selector
Navigation path
Food
Evaluation of GMO cultivation
Evaluation of GMO cultivation
Two consultancies carried out an independent evaluation of GMO legislation in 2009 - 2011, addressing cultivation and GM food and feed.
Key findings
Stakeholders and competent authorities broadly support the legislation's main goals: protecting health and the environment, and creating an internal market;
The objectives of the legislation remain consistent with the needs of society;
Recent Commission actions are on the right track;
Some adjustments are necessary for better implementation e.g.:
Increased efficiency in the authorisation system;
More flexibility for GMO cultivation;
Harmonisation of the risk assessment process.
Commission action
The Commission is already addressing many of the recommendations via these actions:
Proposal for increased flexibility on GMO cultivation,
Technical information on the socio-economic implications of GMO cultivation,
Reviewing and transforming the risk assessment guidelines for food and feed and environmental release into legal documents approved by EU countries;
Reinforcement of the environmental monitoring;
Harmonised sampling and testing for low level presence in food,
Assessment of new plant breeding techniques;
Intensified communication on GMO issues.