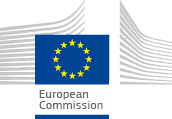 European Commission

DG Health and Consumers
Accessibility tools
Service tools
Language selector
Co-existence of GMOs with non-GM crops
Unintended presence of GM crops in conventional and organic ones
Farmers's choice of crops should be compatible with other farmers' and businesses' wish to keep GMOs in their crops to an absolute minimum.
Consumer choice
Consumer choice between GM and non-GM food is possible with a functioning traceability and labelling system, and an agricultural sector producing the different products.
Potential income loss for producers
The potential income loss for producers of certain agricultural products (organic) is not only about exceeding the 0,9 % limit. GMO traces below 0,9 % in particular crops may still damage businesses that want to market them as not stemming from gene technology or GMO-free.
Flexibility for EU countries
EU countries have flexibility with regard to their regional and local needs for GMO cultivation to achieve the lowest possible level of GMOs in organic and other crops, when sufficient purity is otherwise impossible.
Economic aspects
Only economic issues remain in the area of co-existence. That is because only authorised GMOs can be cultivated in the EU, and the environmental risk assessment of the authorisation process covers health aspects.
The EU gives guidance to EU countries in developing national co-existence measures to avoid the unintended presence of GMOs in conventional and organic crops.
Last update: 04/11/2014 |
Top