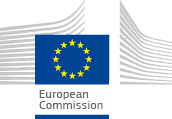 European Commission

DG Health and Consumers
Accessibility tools
Service tools
Language selector
Risk assessment
No matter where in the EU the company applies, EFSA assesses the risks the GMO presents for the environment, human health and animal safety.
EFSA's GMO panel carries out the risk assessment. It may give instructions on labelling or conditions on the use and sale of the products including the GMO.
Normally, EFSA performs the risk assessment within 6 months of receiving the application and issues a scientific opinion published in the EFSA Journal. It takes longer if it has to request more information from the applicant.
EFSA submits its opinion to the European Commission and to EU countries. The opinion is made available to the public, except for certain confidential aspects.
Public consultation
Once EFSA publishes its risk assessment, the public has 30 days to comment on the Commission website for applications under Reg. 1829/2003, and on the Joint Research Centre website on the assessment report of the "lead" EU country for applications under Directive 2001/18.
Back to authorisation procedure