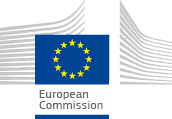 European Commission

DG Health and Food Safety
Accessibility tools
Service tools
Language selector
Navigation path
Food Safety
Authorisation for cultivation
Authorisation procedure
Food and feed made from Genetically Modified Organisms (GMOs) can only be allowed on the market once they have received authorisation. The authorisation process is carried out by the EU, and the resulting decision applies to all EU countries.
The process for authorising a new GMO is based on the EU regulation on GM food and feed (1829/2003).
Application
An application for authorising food or feed consisting of or made from a GMO must be submitted to the national authorities. The application (Regulation 1829/2003) must include:
Purpose and scope;
All relevant data, studies and analysis of the results;
Monitoring plan;
Labelling proposal;
Detection method;
Indication of confidential information.
The national authority acknowledges receipt of the application within 14 days.
It then sends the application to the European Food Safety Agency (EFSA) for a risk assessment. EFSA then makes the application summary available to the public.
If the application covers cultivation, EFSA delegates the environmental risk assessment to an EU country which sends EFSA its risk assessment report.
The procedure is slightly different under Directive 2001/28/EC. Companies must apply to the competent authority of the EU country where the GMO is going to be marketed for the first time. That country prepares an assessment report within 90 days. It sends the application to EFSA if at least one other EU country reasonably objects to the assessment report.