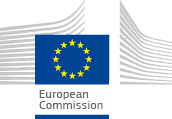 European Commission

DG Health and Food Safety
Accessibility tools
Service tools
Language selector
Final decision
Within 3 months of receiving EFSA's opinion, the Commission grants or refuses the authorisation in a proposal. If it differs from EFSA's opinion, it must explain why.
Authorisations are valid for 10 years (renewable).
National representatives approve the Commission's proposal by qualified majority in:
The proposal is adopted if the Committee agrees with it.
If there is no opinion, the Commission may summon an Appeal Committee where EU countries can adopt or reject the proposal.
If the Appeal Committee makes no decision, the Commission may adopt its proposal.
Back to authorisation procedure
Last update: 12/11/2015 |
Top