Is food cheaper in your country than in other Member States? What about alcoholic beverages and tobacco, clothing and footwear, furniture or transport?
Our new data visualisation allows you to easily compare data on consumer price levels in the EU in 2016.
Just select a product or service to see the EU or EFTA country with the highest and the lowest price levels or select a country to see where it ranks among the other countries.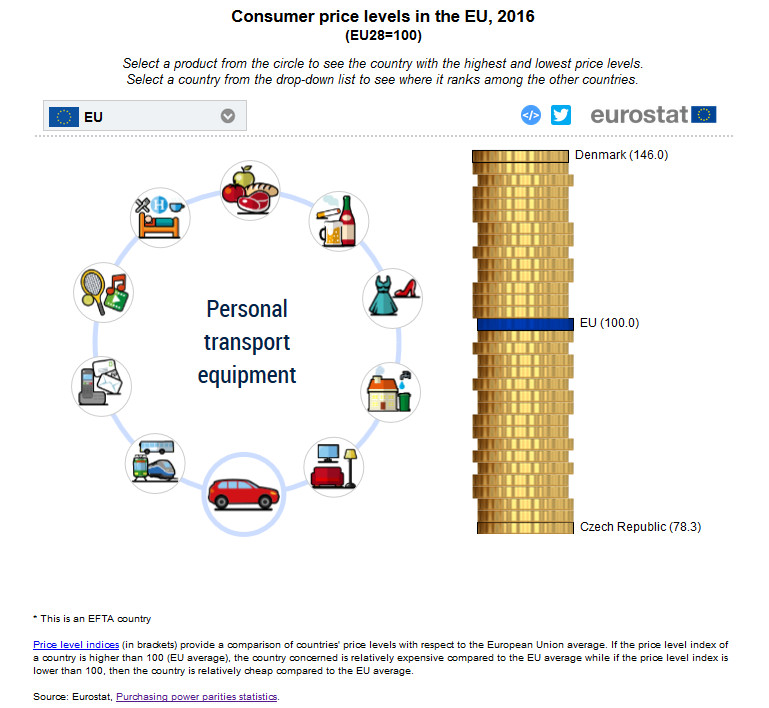 The visualisation is also accompanied by some interesting facts and figures on consumer price levels in the EU.
If you have comments or feedback, please send it to the Eurostat Internet team.