We are publishing this information on trade in goods between Ukraine and the European Union (EU) to mark the 19th EU – Ukraine summit, taking place in Kyiv on 12 and 13 July.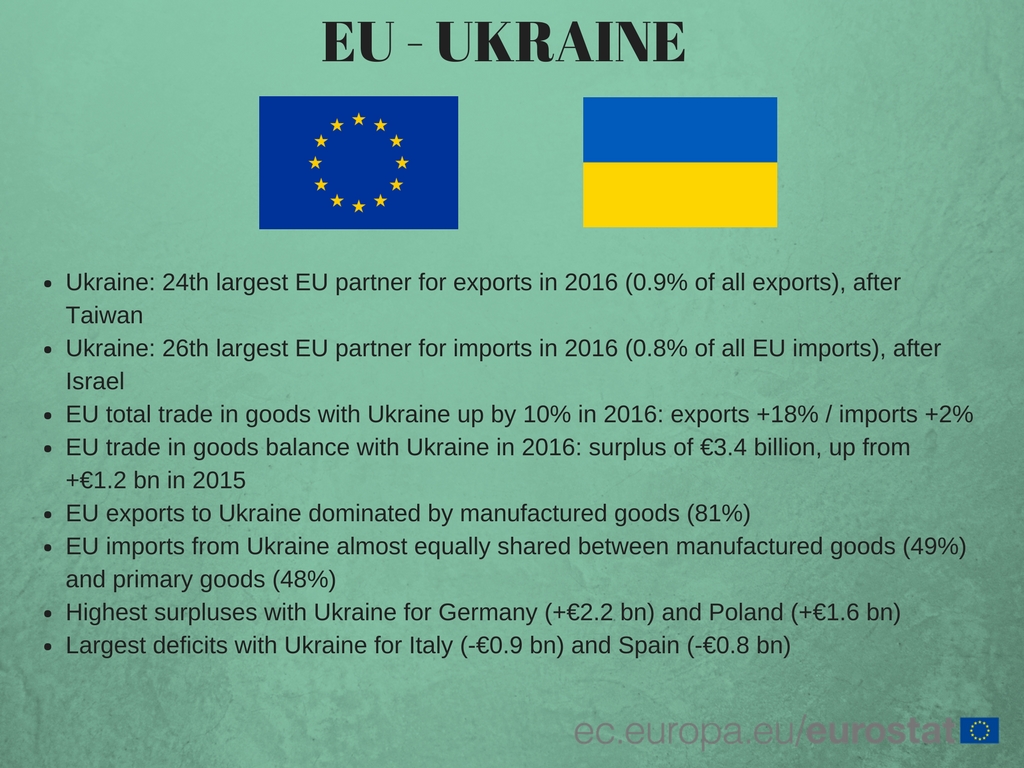 EU trade with Ukraine back to growth
Ukraine is the 26th EU trading partner after Thailand and before Egypt, accounting for slightly less than 1% of total extra-EU trade in goods in 2016.
After a significant decrease in 2009 following the peak of €25.2 bn registered in 2008, the value of EU exports of goods to Ukraine recovered until 2013. It then fell again to €14.0 bn in 2015, before growing again last year to €16.5 bn.
Imports also recovered after 2009 to reach a peak of €15.2 bn in 2011, and then slightly decreased over the following years to €12.8 bn in 2015. As did exports, imports rose again last year, albeit more moderately, to €13.1 bn.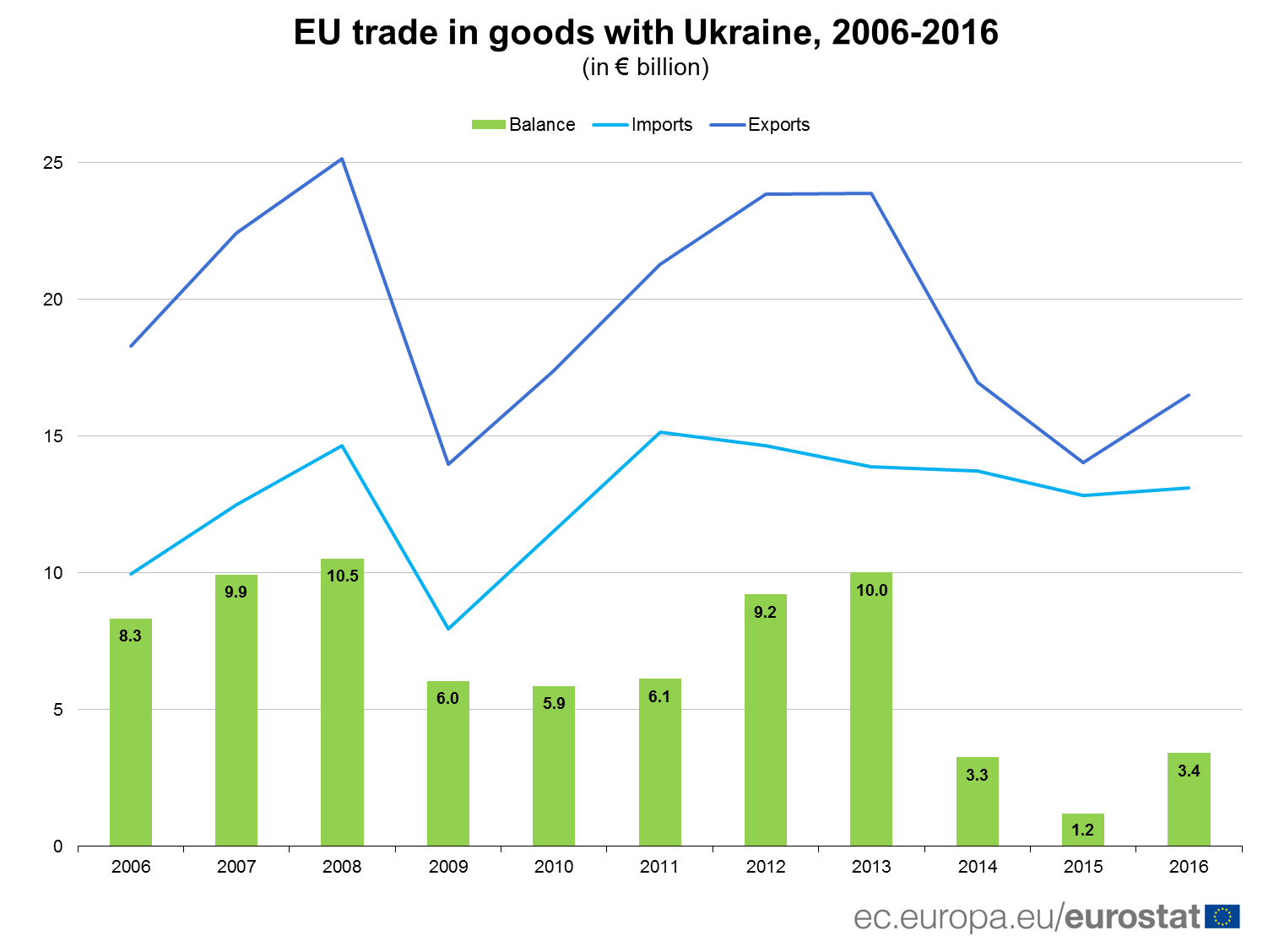 The source dataset can be found here.
Manufactured goods contribute most to EU trade in goods with Ukraine
EU exports of goods to Ukraine are dominated by manufactured goods, accounting for 81% of total exports. This is also the category of product that registered the largest increase in EU exports to Ukraine in 2016. EU imports from Ukraine were more balanced, with primary goods and manufactured goods having almost the same share.
Germany and Poland largest EU traders with Ukraine
Among the EU Member States, Germany (€3.7 bn or 22% of EU exports of goods to Ukraine) and Poland (€3.5 bn or 21%) were by far the largest exporters to Ukraine in 2016, followed by Hungary (€1.4 bn or 9%) and Italy (€1.1 bn or 7%).
Italy (€2.0 bn or 15% of EU imports of goods from Ukraine) and Poland (€1.8 bn or 14%) were the largest importers from Ukraine in 2016, ahead of Germany (€1.4 bn or 11%), Hungary and Spain (both around €1.1 bn, or 8% each).
Sixteen EU Member States recorded a surplus in trade with Ukraine in 2016, with Germany (+€2.2 bn) and Poland (+€1.6 bn) continuing to have the largest surplus. In contrast, the largest deficits were observed in Italy (-€0.9 bn) and Spain (-€0.8 bn).