In 2015, 59% of the European road freight market was made up of vehicles aged less than 5 years. A further 26% were between 6 and 9 years old while 15% of road freight transport vehicles were over 10 years old.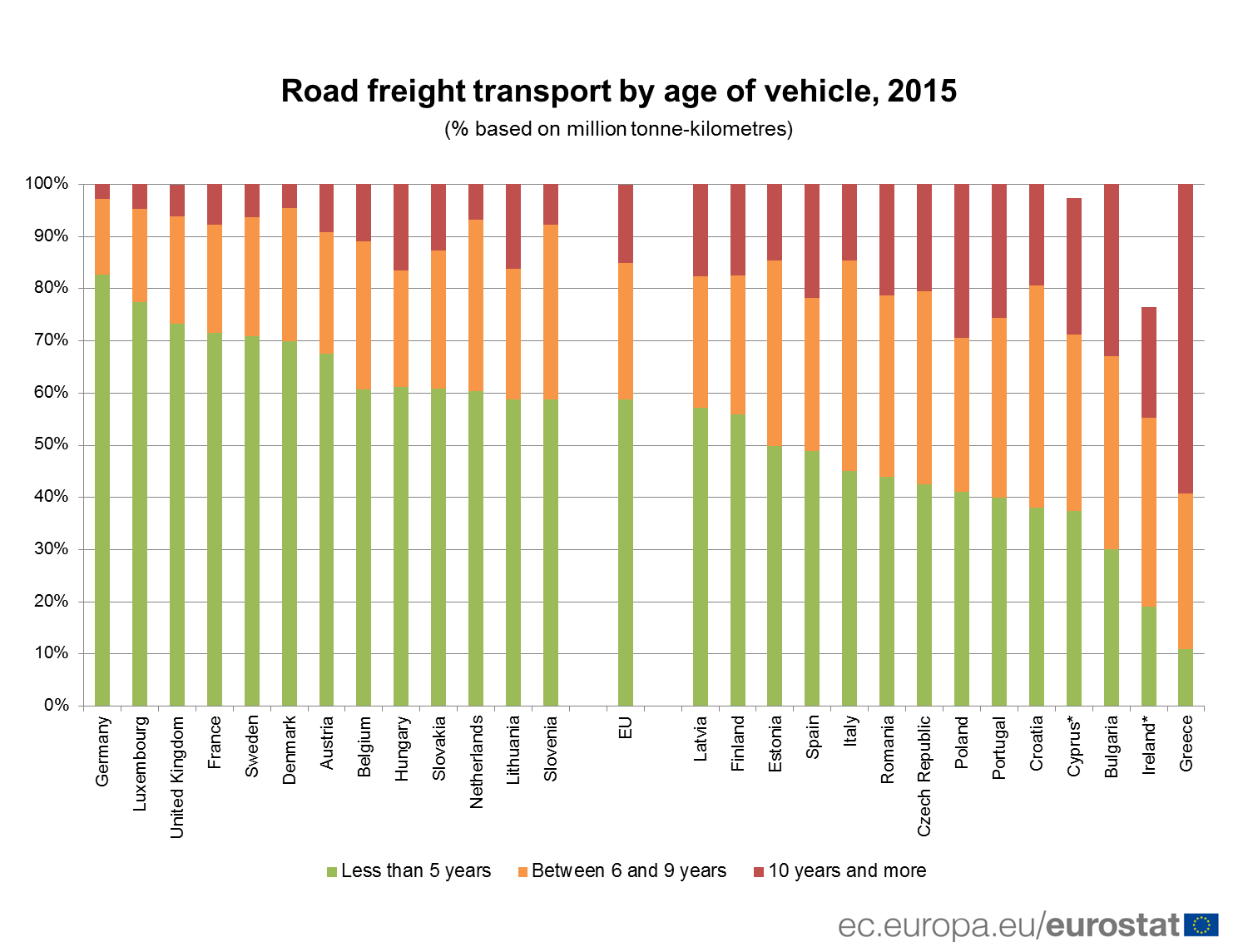 * Shares do not add up to 100% due to vehicles for which age could not be determined.
The source dataset can be found here.
Germany has the youngest fleet of vehicles; Greece, the oldest
The chart above shows the breakdown of road freight transport by age of vehicles at Member State level. In seven of the Member States, vehicles aged less than 5 years accounted for at least two-thirds of the total road freight transport. Younger vehicles made up about 80% of road freight transport in Germany (83%) and Luxembourg (77%) and about 70% in the United Kingdom (73%), France and Sweden (both 71%), Denmark (70%) and Austria (67%).
In contrast, over half of the road freight transport was carried by vehicles aged 10 or more in Greece (59%), a third in Bulgaria (33%) and over a quarter in Poland (29%), Cyprus and Portugal (both 26%).
This information shows a selection of data on transport of goods by lorries collected by the European Road Freight Transport Survey (ERFT).
For more information:
Eurostat website section dedicated to transport
Eurostat database on transport
Eurostat Statistics Explained article on road freight transport by vehicle characteristics