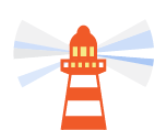 An average of 497 passenger cars per 1 000 inhabitants were registered in the EU in 2015. Amongst all EU Member States, Luxembourg topped the list with 661 cars per 1 000 inhabitants, followed by Malta (634 cars), Italy (610 cars) and Finland (590 cars).
At the other end of the scale, the lowest numbers of cars were recorded in Romania (261 cars), Hungary (325 cars), Latvia (345 cars) and Croatia (358 cars).
If you would like to know more, please read our article in 'Statistics Explained' Passenger cars in the EU.