This week, the first ever EU Big Data Hackathon took place alongside the 9th NTTS conference in Brussels. A hackathon is a meeting where IT experts collaboratively look for solutions over a short period of time.
In this case, 22 teams from European National Statistical Institutes competed to develop a data analytics tool to support the design of policies aimed at reducing the "mismatch between jobs and skills at regional level in the EU through the use of data".
The award ceremony took place on 15 March and was hosted by the acting Director-General of Eurostat, Mariana Kotzeva.
The winners of the Hackathon:
1st prize - Croatia - EU Skills and jobs explorer
The Croatian hackers developed a web application consisting of several visual, interactive dashboards. They give information on the demand and supply of skills at regional level and analyse the mismatch of those skills. The dashboards also provide a tool to analyse measures such as workforce migration to help close skills gaps through statistical evidence.
Winning team: Leo Mršić, Igor Kaluđer, Robert Kopal (replaced by Maja Pekeč)
2nd prize - France - Migration and mismatch of skills
France found a way to combine scraped data on job advertisements with the data provided as part of the contest. Their application allows the user to compare the skills cited in the job application against skills in the job vacancy ads at macro and micro level.
Winning team: Benjamin Sakarovitch, Stéphanie Combes, Yves-Laurent Benichou
3rd prize - Estonia - Megatrend and intervention impact analyser for jobs
The team developed a prototype to visualise the labour market structure as a complex network graph to demonstrate the differences between supply and demand on the job market. The results can be viewed at EU as well as at regional level. There solutions analyses which jobs are most vulnerable to computerisation.
Winning team: Innar Liiv, Rain Öpik, Toomas Kirt
Additional prizes were also given to:
4th prize - Sweden; 5th prize - Portugal; 6th prize – Ireland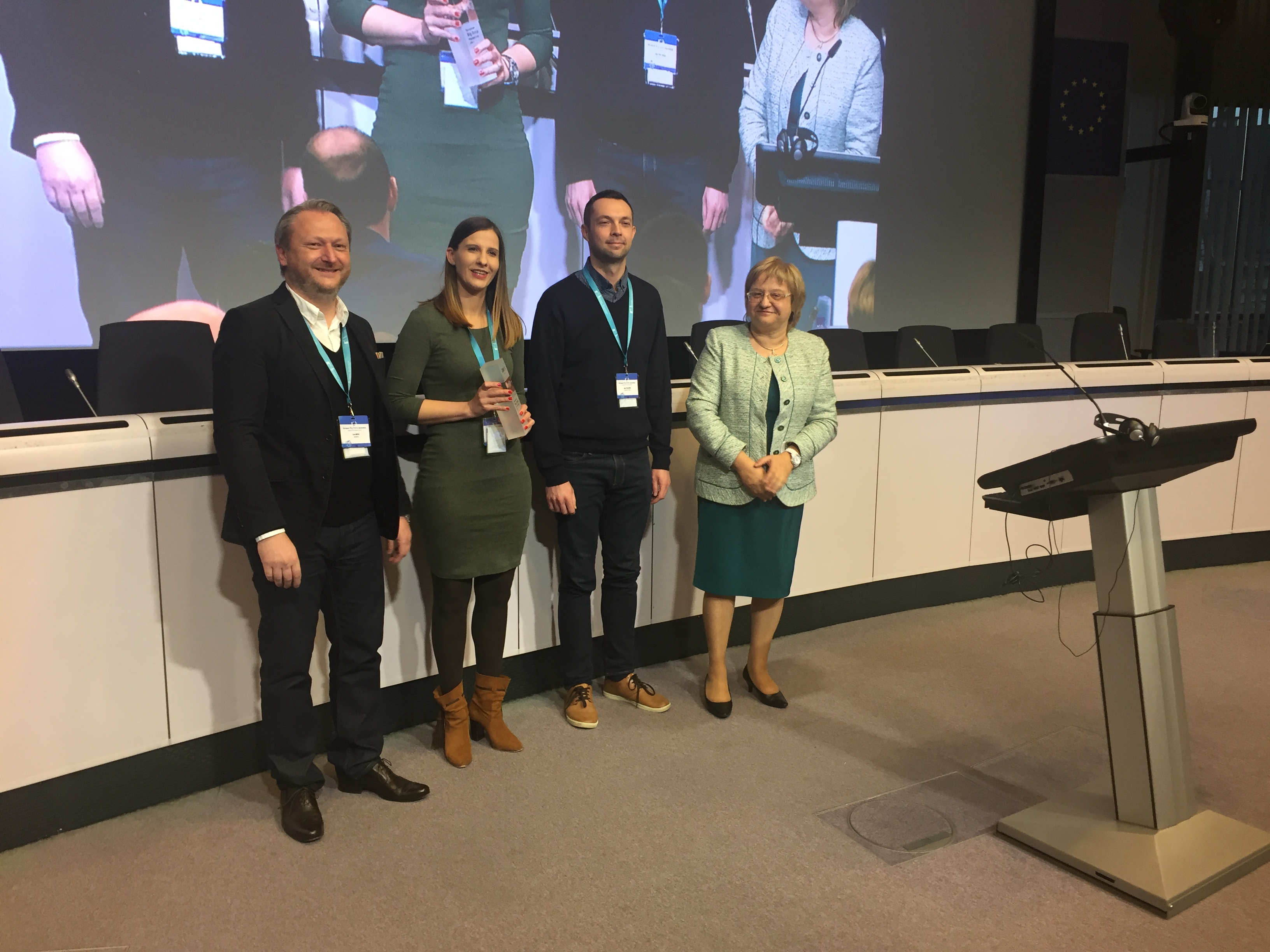 Winning team from Croatia with acting Director-General of Eurostat, Mariana Kotzeva