Energy statistics introduced
Latest update of text: June 2017. Planned article update: July 2018.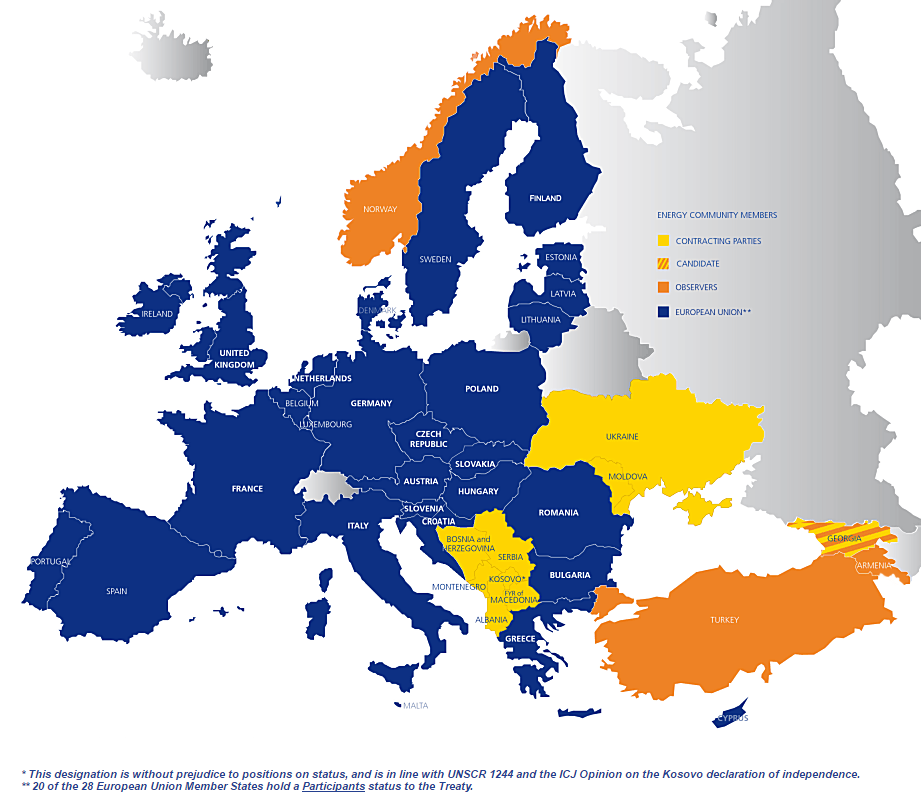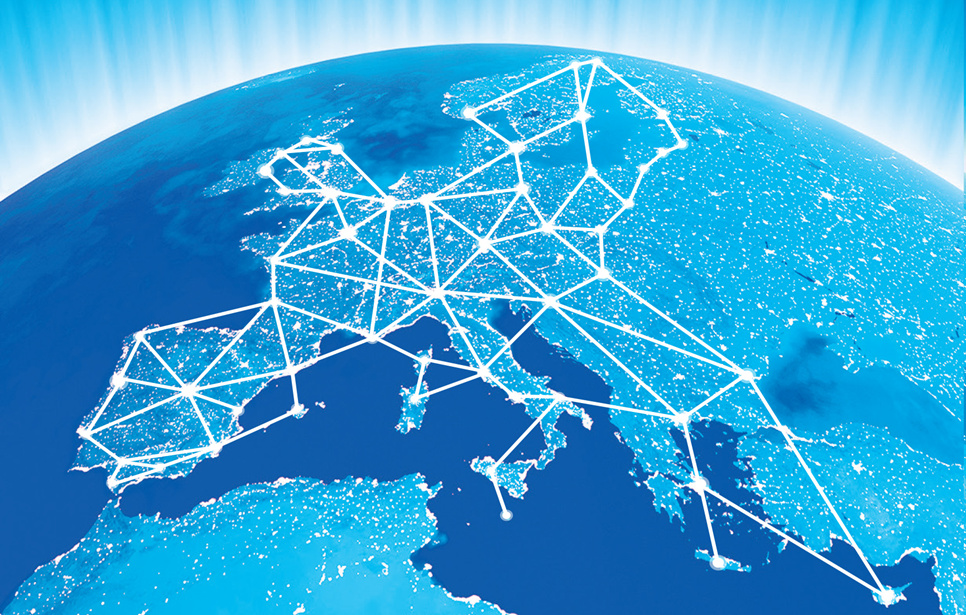 A competitive, reliable and sustainable energy sector is essential for all advanced economies. The energy sector has been under the spotlight in recent years due to a number of issues that have pushed energy to the top of national and European Union (EU) political agendas.
Main issues
The main issues in the energy sector include:
the volatility of oil and gas prices;
interruptions to energy supplies from non-member countries;
blackouts aggravated by inefficient connections between national electricity networks;
the difficulties of market access for suppliers in relation to gas and electricity markets;
concerns over the production of nuclear energy;
increased attention to anthropogenic (human-induced) effects on climate change, in particular, greenhouse gas emissions of fossil fuel combustion.
The use of renewable energy sources is seen as a key element of the EU's energy policy and should help to: reduce dependence on fuel from non-member countries; reduce emissions from carbon-based energy sources, and decouple energy costs from oil prices.
Another key aspect of the EU's energy policy is to constrain consumption by promoting energy efficiency, both within the energy sector itself and among end-users. Indeed, the EU has set out an ambitious energy policy — covering a broad range of energy sources from fossil fuels (oil, gas and coal) to nuclear energy and renewables (solar, wind, biomass, geothermal, hydroelectric and tidal). This policy is designed to bring about a new industrial revolution that will result in a low-energy economy, while making the energy that is consumed more secure, competitive and sustainable, with a goal for the EU to become a world leader in renewable energy and low-carbon technologies.
Climate and energy package
In 2009 a climate and energy package was adopted, with the goal of combating climate change and boosting the EU's energy security and competitiveness through the development of a more sustainable and low-carbon economy. This package includes a set of binding targets which are referred to as the 20-20-20 targets which commit the EU to the following changes by 2020:
a reduction in EU greenhouse gas emissions of at least 20 % below 1990 levels;
at least 20 % of the EU's gross final energy consumption to come from renewable energy sources (with at least 10 % of transport final energy consumption to come from renewable energy sources);
a 20 % reduction in energy use compared with projected levels, to be achieved by improving energy efficiency.
These are also headline targets of the Europe 2020 strategy.
Europe 2020 strategy
At the European Council meeting of 26 March 2010, EU leaders set out their plans for a Europe 2020 strategy, designed to deliver smart, sustainable and inclusive growth. As part of the sustainable growth priority, one flagship initiative of the Europe 2020 strategy concerns a resource-efficient Europe (see COM(2011) 21 final).
In November 2010, the initiative Energy 2020 — A strategy for competitive, sustainable and secure energy (COM(2010) 639 final) was adopted by the European Commission. This strategy defined energy priorities for a period of 10 years and proposes actions to be taken in order to tackle the challenges of saving energy, achieving a market with competitive prices and secure supplies, boosting technological leadership, and effectively negotiating with international partners. One of the priorities is to pursue good relations with the EU's external suppliers of energy and energy transit countries. Through the Energy Community, the EU also works to integrate neighbouring countries into its internal energy market.
The same month, the European Commission adopted an initiative Energy infrastructure priorities for 2020 and beyond — a blueprint for an integrated European energy network (COM(2010) 677 final); this defines EU priority corridors for the transport of electricity, gas and oil. In October 2011, the European Commission presented a proposal for a Regulation on Guidelines for trans-European energy infrastructure (COM(2011) 658 final), which aims to ensure that strategic energy networks and storage facilities are completed by 2020.
Energy efficiency is at the heart of the transition to a resource-efficient economy and is considered to be one of the most cost-effective ways to enhance security of energy supply and to reduce emissions of greenhouse gases and other pollutants. While substantial steps have been taken towards the Europe 2020 target of saving 20 % of primary energy consumption compared with projections — notably in the appliances and buildings markets — a study by the European Commission estimated that the EU was on course to achieve only half of the 20 % objective. As a consequence the Commission developed and adopted the Energy efficiency plan 2011 (COM(2011) 109 final) — see an article on the consumption of energy for more details; the intention is to pursue this plan in conjunction with other policy actions under the Europe 2020 flagship initiative for a resource-efficient Europe. This was followed, in October 2012, by a Directive (2012/27/EU) of the European Parliament and of the Council on energy efficiency to establish a common framework to promote energy efficiency and specify actions to implement some of the proposals included in the energy efficiency plan; it also foresees the establishment of indicative national energy efficiency targets for 2020.
In April 2011, the European Commission proposed measures on how to deploy future electricity networks within Europe in a Communication titled Smart grids: from innovation to deployment (COM(2011) 202 final). The Communication focused on five priorities:
developing technical standards;
ensuring data protection for consumers;
establishing a regulatory framework to provide incentives for smart grid deployment;
guaranteeing an open and competitive retail market in the interest of consumers; and
providing continued support to innovation for technology and systems.
On 7 September 2011, the European Commission adopted a Communication The EU energy policy: engaging with partners beyond our borders (COM(2011) 539 final). This presented proposals for a strategy for the EU's external relations in energy, as well as an information exchange mechanism for inter-governmental energy agreements between EU Member States and non-member countries.
Energy and climate goals for 2030
In January 2014, the European Commission put forward a new set of energy and climate objectives for 2030 with the aim of encouraging private investment in infrastructure and low-carbon technologies. EU Member States agreed on a Policy framework for climate and energy in the period from 2020 to 2030 (COM(2014) 15 final), which contains a set of EU-wide targets designed to help the EU achieve a more competitive, secure and sustainable energy system and to meet its long-term 2050 greenhouse gas reductions target.
The key 2030 targets are:
to reach at least 40 % cuts in greenhouse gas emissions (compared with the situation in 1990);
to reach at least a 27 % share of renewable energy;
to reach at least a 27 % improvement in energy efficiency.
Alongside the proposed targets are:
a reformed EU emissions trading scheme (EU ETS);
new indicators for the competitiveness and security of the energy system;
a new governance system based on national plans for competitive, secure, and sustainable energy that will ensure stronger investor certainty, greater transparency, enhanced policy coherence and improved coordination across the EU.
2050 roadmaps
With its Roadmap for moving to a competitive low-carbon economy in 2050 (see COM (2011) 112 final), the European Commission has looked beyond short-term objectives and set out a pathway designed to achieve much deeper emission cuts by the middle of the century: by moving to a low-carbon society, the EU could be using around 30 % less energy in 2050 than it did in 2005.
The European Commission adopted a White paper Roadmap to a Single European Transport Area — Towards a competitive and resource efficient transport system (see COM(2011) 144 final) which proposes a comprehensive strategy for a competitive transport system that aims to increase mobility, while dramatically reducing Europe's dependence on imported oil and cutting carbon emissions from transport by 60 % by 2050.
The EU is committed to reducing greenhouse gas emissions to a level 80-95 % below 1990 levels by 2050, given that there are also necessary reductions by other developed economies. In an Energy Roadmap 2050 (COM(2011) 885 final), the European Commission explored the possible challenges that may be faced in order to meet the EU's decarbonisation objective, while at the same time ensuring security of energy supply and competitiveness.
Energy security strategy
The EU is dependent on imports for more than half of its energy needs and in some of the EU Member States there is a strong concentration concerning the origin of energy imports. This dependency results in vulnerabilities to supply disruptions and/or infrastructure failure. In response to these concerns, in May 2014 the European Commission released its Energy Security Strategy (COM(2014) 330 final) which aims to ensure a stable and abundant supply of energy. As well as short-term measures looking at the impact of a halt of Russian gas imports or a disruption of imports through the Ukraine, the strategy also addresses long-term security of supply challenges and proposed actions in five areas:
increasing energy efficiency and reaching the proposed 2030 energy and climate goals;
increasing energy production in the EU and diversifying supplier countries and routes;
completing the internal energy market and building missing infrastructure links;
speaking with one voice in external energy policy;
strengthening emergency and solidarity mechanisms and protecting critical infrastructure.
Energy union and climate change
One of the 10 priorities of the European Commission is a European energy union, designed to ensure that Europe has secure, affordable and climate-friendly energy. It is intended that a European Energy Union will ensure secure, sustainable, competitive and affordable energy. In February 2015, the European Commission set out its plans in a Communication A framework strategy for a resilient energy union with a forward-looking climate change policy (COM(2015) 80 final). It proposes five dimensions for the strategy:
energy security, solidarity and trust;
a fully integrated European energy market;
energy efficiency contributing to moderation of demand;
decarbonising the economy; and
research, innovation and competitiveness.
The State of the Energy Union (COM(2015) 572 final) presents the progress made since the framework strategy for a resilient energy union was adopted. The European Commission has committed to present these reports annually in order to address the key issues and steer the policy debate. In February 2017, the European Commission released its Second report on the State of the Energy Union (COM(2017) 53 final). This highlighted, among others, the Clean energy for all Europeans package (COM(2016) 860 final) — which has three main goals: putting energy efficiency first; achieving global leadership in renewable energies; and providing a fair deal for consumers — and a European strategy for low-emission mobility (COM(2016) 501 final), considered an essential component with respect to the broader shift to a low-carbon, circular economy.
On 30 November 2016, the European Commission proposed a Regulation on the Governance of the Energy Union (COM(2016) 759 final). Its goals include, to:
ensure the objectives of the energy union, especially the EU's 2030 energy and climate targets, are achieved;
promote long-term certainty and predictability for investors;
reduce administrative burdens, in line with the principle of better regulation;
incorporate the provisions of the existing climate monitoring mechanisms and harmonise them with the provisions of the Paris Climate Agreement (see below for more details).
A more detailed explanation of the legislative changes within this domain is provided by the European Parliament in a document concering energy union governance post-2020.
The Paris agreement
In December 2015, a global climate agreement was reached at the 2015 United Nations' climate change conference in Paris (COP 21). During a ceremony in New York in April 2016 the Paris agreement was opened for signature. There are currently 195 signatories, with 148 countries have ratified, accepted or approved the agreement as of the start of June 2017; the agreement entered into force on 4 November 2016 (after ratification by countries covering an estimated 55 % of global greenhouse gas emissions). Note that on 1 June 2017 the United States signalled its intention to withdraw from the agreement.
The Paris agreement sets out an action plan to avoid dangerous climate change by:
limiting global warming to well below 2°C above pre-industrial levels and to pursue efforts to limit the increase in temperature to 1.5°C;
increasing the world's ability to adapt to the adverse impacts of climate change, fostering climate resilience and the development of low greenhouse gas emissions, without comprising food production;
encouraging flows of finance which are consistent with a pathway towards lower greenhouse gas emissions and climate-resilient development.
In March 2016, the European Commission set out a roadmap in relation to an assessment of the implications for the EU of the Paris agreement (COM(2016) 110 final).
Nuclear safety
Following the accident at the Fukushima Daiichi nuclear power plant in 2011 the legal and regulatory framework for the safety of nuclear installations established by Council Directive 2009/71 was reviewed. In July 2014, an amendment (Council Directive 2014/87) was adopted. Among its many objectives the amendment: strengthens the role and independence of national regulatory authorities; sets up an EU system of peer reviews for nuclear installations; aims to increase transparency on nuclear safety matters; lays down regular safety assessments of installations; and establishes new provisions for on-site emergency preparedness and response.
Energy statistics
In order to meet the increasing requirements of policymakers for energy monitoring, Eurostat has developed a coherent and harmonised system of energy statistics. Detailed annual data collections cover the 28 Member States of the EU; the EFTA countries of Iceland and Norway; the candidate countries and potential candidates; and Energy Community contracting parties. Recent data and historic data are also available for end-user prices of electricity and natural gas (bi-annual) and for monthly quantities of key energy commodities supplied to the internal market.
Time series are generally available from 1990 onwards. Since October 2008 the legal basis for monthly and annual energy data collections has been Regulation 1099/2008 on energy statistics, which was most recently amended in April 2014 by Regulation 431/2014. A consolidated version of the legislation is available from the energy dedicated section of Eurostat's website.
Directive 2009/28/EC on the promotion of the use of energy from renewable energy sources established accounting criteria for the 2020 targets on renewable energy sources. Eurostat created a SHARES tool with the aim to ensure the harmonised implementation of the calculations according to the rules in the Directive for the reporting countries.
The EU has acted to liberalise electricity and gas markets since the second half of the 1990s. It is anticipated that increased transparency for gas and electricity prices should help promote fair competition, by encouraging consumers to choose between different energy suppliers. Energy price transparency can be made more effective by publishing and broadcasting prices and pricing systems as widely as possible. Eurostat collects and publishes electricity and natural gas prices based on a Regulation of the European Parliament and of the Council on European statistics on natural gas and electricity prices (EU) 2016/1952. An additional set of sub-components on taxes and levies and network prices on natural gas and electricity has been drawn up in order to reflect the goals of the Energy Union and, in particular, addresses the need for greater transparency on energy prices.
The growing demand for energy data creates a challenge for statisticians. The cost effectiveness of the development, production and dissemination of statistics is often highlighted as one of the governing principles. This means that the production of statistics and the related reporting burden must be in proportion to the importance of the results and the benefits sought. Keeping this in mind, Eurostat organised a Task Force on the Future of Energy Statistics in the period 2013-2014 which produced a detailed list of recommendations and conclusions.
See also
Further Eurostat information
Publications
Main tables
Database
Dedicated section
Methodology / Metadata
External links