The political context of SMAP

SMAP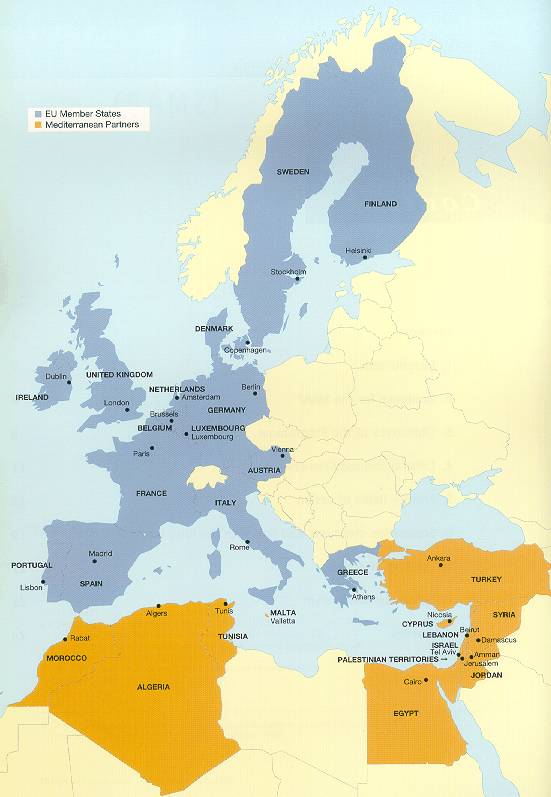 The Euro-Mediterranean, Conference which was held in Barcelona in November 1995, adopted a Declaration establishing a new Partnership between the European Union and 12 Southern and Eastern Mediterranean Partners. 1 Its overall objective is to contribute through enhanced and regular dialogue, free trade and co-operation, to guarantee peace, stability and prosperity in the region. Accordingly, the Euro-Med encompasses three different aspects: i) a strengthened political dialogue; ii) the development of economic and financial co-operation; iii) greater emphasis on the social, cultural and human dimension.
The sustainable development objective and its environmental dimension have been fully integrated in the new Euro-Mediterranean Partnership texts. Participants at the Conference emphasised their interdependence with regard to environment, the need for a regional approach, increased co-operation, better co-ordination of existing multilateral programmes. They recognised the importance of reconciling economic development with environmental protection, of integrating environmental concerns into the relevant aspects of economic policy and of mitigating the negative environmental consequences which might result. They confirmed their attachment to the Barcelona Convention and the Mediterranean Action Plan.
The European Commission was entrusted in the Barcelona Declaration with the coordination of the preparation of a Short and Medium-term Priority Environmental Action Programme (SMAP). A participatory approach was foreseen with the involvement of all Partners in this preparation from the start, as well as of all related International Organisations and representatives of major Non-Governmental Organisations active in the area.
The SMAP resulted from this procedure was adopted by the Euro-Mediterranean Ministerial Conference on the Environment, held in Helsinki on 28 November 1997.
_______________________
1 Morocco, Algeria, Tunisia, Egypt, Turkey, Israel, Jordan, Lebanon, Syria, Cyprus, Malta and the Palestinian Authority