A second chance, a new career
16/10/2009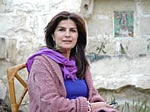 Marie Therese Vella spent most of her adult life raising two children in Iklin, a relatively modern village in the centre of Malta. As her kids grew up and went off to school, she had more time to spend on her long-standing passions of painting and photography, but she also wanted to be productive and earn some money. After years at home, she was not sure where to start.
"When I was younger, I worked as an assistant in a notary's office," she explains, "but I had to stop as the priority was my family at that time."
"Raising children is a wonderful and important experience. I have two great kids. My daughter will be finishing high school soon and my son is already studying design at the Art and Design Institute in Mosta. It has been a real joy being a parent, but as the kids got older and became more independent, I started to feel like something was missing. I wanted to get out and back to work."
Back on board
The 'Training and Employment Exposure Scheme' (TEES), co-funded by the EU through the European Social Fund, offered over-40 unemployed people in Malta a three-phase training programme, including work on core skills, aptitude and testing, life skills, specific intensive training sessions and work exposure to help them return to the workforce.
"I heard about TEES on TV, I think," says Marie Therese. "There was a really big campaign; it was on billboards and on the radio, it was all over the island."
The TEES courses included sessions aimed at giving participants new insights into their personal needs and motivations, why they wanted to work and what they wanted to do. "'Re-integration' was an important concept for us during the training," says Marie Therese. "We had computer lessons and learned management skills and other related subjects, but it was the work with psychologists that really made you think. I realised I wanted to be part of the world again, to work with people and do some good for someone."
Sharing the load
TEES helped Marie Therese find an employer. "After two months on the course, I started working with the Temi Zammit Foundation (TZF)," she explains. "They paid half my salary while the other half was paid by the training scheme. After a further six months, TZF hired me as a full-fledged employee."
Three years later, Marie Therese is still working for TZF, now as a Senior Executive, planning and implementing international projects aimed at helping people and boosting regional development. One of her recent projects involved gathering young people from Malta and across the EU for a 'European Youth Parliament' held in Venice.
"I enjoy my work tremendously," she says. "And I think there are also definite advantages for companies and organisations that want to hire older people –'over-40s' like me. We have experience and judgement, and plenty of energy."
A full time job means adjustments…
Marie Therese still spends time looking after her family, but her new responsibilities as a working mum mean that her kids have had to make some concessions. "I am less available for my children now, but they're big and don't need me as much as they used to, and they know I'm working for them too.
And rewards…
"I meet lots of people in my job. I work with international partners, deal with different projects from week to week, and I even get a chance to travel. I never thought I would be doing this kind of work, and it just wouldn't have happened without the TEES training programme and the European Social Fund."