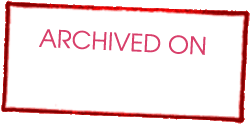 24/03/2011
Car.Te.S.I.O.
Date
13 May 2002 - May 2004
Contact
Tessa Secondo
Country
Italy
Development Partnership
C.F.P.P. Casa di Carità - Onlus
Demand
The purpose of these projects is to create the best conditions in order to realize social and working reintegration for (ex) - prisoners in a regional context
Solution
This coordinated system of intervention with vocational training actions adressed to apprenticeship insertion, GOL coordinated from Municipality where prison are placed, stage, house and logistic supports, and welcome desk is famous in Italy as "Piedmont system" and it has been carefully followed from the DAP (Department Centre of the Penitenciary Administration) and from the training national structure of support (ISFOL). The Piedmont Region (vocational training and working councillorship and social policies councillorship) had a key role.
Products
Report of outcomes
Results
Supposed beneficiaries 120 Involved beneficiaries 235 Beneficiaries of a working intervention 133 Supposed house/logistic supports 50 Realized house/logistic supports 73 Supposed operators in Clinic Concertation training 80 Involved operators in Clinic Concertation training 400