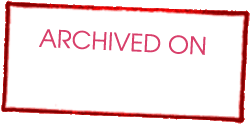 24/03/2011
Black Sheep Condemned To Natural Protection
Date
16/11/2004 - 31/05/2008
Contact
Alina Szklaruk
Country
Poland
Development Partnership
UNDP
Demand
In Polish penitentiaries there is approximately 90 000 offenders presently. Every year almost 10 000 of them are released. Very few manage to find employment. Low education level, criminal background and high unemployment rate are the factors decreasing their chances of finding a job. Many of them re-offend, seeing no prospects for the future.
Solution
Black sheep was a fresh idea combining the areas of rehabilitation, agriculture and nature protection. They focused on following goals: increasing chances of the inmates to find employment after release, allowing to acquire vocational skills, broadening social approval for methods of rehabilitation through work, helping local farmers in implementing eco-projects and promoting the idea that conservation of nature can be a vital part of the social and economic development of the region. The "Black Sheep" was one of the first initiatives in Poland promoting complex rehabilitation in close co-operation with the families and with positive impact on local environment. Advantages: - The prisons should be open on cooperation with the Third Sector, local society and prisoners families -Planning courses be open on market needs - Make information campaign for employers
Products
- The Legal and Finance Advisory Center has been created to assist ex-offenders in entering labor market and facilitate contacts with potential employers. - The Educational Center for Farmers has been established - Best practice report has been published
Results
- 665 inmates took part in 128 trainings They also learned how to reintegrate themselves with society. - The monitoring results prove that the project helped about 50% its beneficiaries to return to the society and become active on the labor market. - About 300 prison service members have been trained to prepare inmates for competition on the open labor market . - The group of 80 local farmers from the Barycz Valley who consult The Educational Center for Farmers on EU environmental programs.