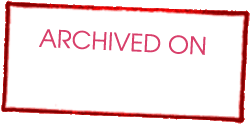 24/03/2011
ZUBILIS & MABiS.NeT
Date
16/08/2002 - 30/06/2005 & 01/07/2005 - 31/12/2007
Contact
Wolfgang Wirth
Country
Germany
Development Partnership
Kriminologischer Dienst des Landes Nordrhein-Westfalen
Demand
The level of education and training of most prisoners is very low. Their access to the labour market is extremely limited. Unemployment is one of the most serious obstacles to their reintegration. It increases the risk of re-offending significantly - especially within the first 6 months after imprisonment. Consequently, there is a strong need for both vocational training in prison and effective resettlement services that help ex-prisoners to find and maintain a job or (follow-up) training.
Solution
MABiS.NeT and ZUBILIS met this challenge by the development of a state-wide training, placement and after-care network for the vocational reintegration of ex-prisoners in North Rhine Westphalia, Germany. This includes: Modern Training Programmes in Prison: Improvement of the adaptability of training in prison by empirical labour market surveys modular design and connection of general education and vocational training integration of e-learning modules ... Labour Market Oriented Release Preparations: Provision of training continuity for ex-prisoners placement into regular jobs after imprisonment development of electronic matching and evaluation tools ... Job-Related Aftercare-Services: Individual Case-Management in co-operation with prisons and external actors stabilization of training and employment relationships counselling hotline for training institutions and employers ...
Products
- E-Learning-Platform (intranet) in 5 prisons - 165 learning modules with 314 units - Development of didactic material - Knowledge Portal www.zubilis.de - Placement Services in 11 prisons - Aftercare Services in 6 cities - Research reports, scientific publications, (trans-)national conferences ...
Results
MABiS.NeT & ZUBILIS have been effectively mainstreamed and are now funded by the State Ministry of Justice. 533 prisoners participated in E-Learning: Success rate 2007: Positive 43% - Average 52% - Failed 5%. 6.020 prisoners participated in Placement Services: Placement Rate 2002 - 2008: from 40,1% to 60,4%. 1.629 prisoners participated in Aftercare Services: Programme Completion Rate 2006 - 2008: 72%. MABiS.NeT & ZUBILIS improved the re-integration of ex-prisoners into labour market and society!!