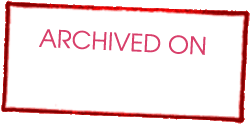 24/03/2011
FREE - Rehabilitative Training in Extreme Spaces
Date
09/2005
Contact
Ana Nascimento
Country
Development Partnership
Kairós - Cooperativa de Incubação de Iniciativas de Economia Solidária
Demand
-High no. of convicts without academic and professional qualifications that generate positive integration. -High rate of repeat criminal offences by ex-convicts. -Weaknesses in the system dedicated to effective socio-professional training of convicts. -Low amount of support related to the family reality of the convicts. -Low amount of cooperation between the inside/outside organisational social reality in the reintegration process. -Low amount of investment in professionals (relational skills).
Solution
-Development of the methodology for guidance, training and social integration of (ex-) convicts, -Promotion of innovative solutions for capacitation of organisations and professionals for adequate intervention in the "prison and post-prison reality." -Conducting of concerted social strategies within the target group, inside and outside participating organisations toward positive integration of ex-convicts in a free environment, combining, when feasible, the respective family and community reality. -Transnational cooperation centred on the study, construction of instruments, monitoring and assessment of intervention regarding the problem of imprisonment.
Products
Relation.com - Relational Skills Training Manual for prison Environment Rehabilitation Agents Relation.com -Relational Skills Training Manual for Psycho-social Rehabilitation Agents
Results
-Network intervention with public and private entities in support of the inside/outside social reality. -Creation of an inter-organisational structure for intervening with citizens, involving the Justice System and Rehabilitation Support Centre. -Promotion of training: 20% of the convict population grouped in the Prison Establishment (Azores Autonomous Region). -Support after release via implementation Integrated Plans of Individual Intervention -Dissemination of Relation.com - training of rehabilitation agents involving relational skills.