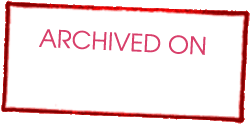 24/03/2011
Future Pathways Project - from Prison to Integration
Date
30/4/04
Contact
Cristina Afonso
Country
Development Partnership
ANJAF - Associação Nacional de Jovens para a Acção Familiar
Demand
Confinement is a social problem in the sense that it affects not only individuals that have been confined to prison, but also their families and society in general. Taking into account the growing number of convicts and a high rate of repeat offences, there is a need to increase the effectiveness of the re-integration process, with the involvement of society, in order to prevent repeat offences.
Solution
Stimulate the convict"s will and motivation to change. Develop his or her personal, social and professional skills. Involve society (social welfare companies and institutions) in the process of reintegration. Support and involve families in preparing the return of the convict to society.
Products
"Employer Entities and Integration: An Experience" "Self-Help - Practical Guide to Creating and Managing Groups" "Guide for Analysing Socio-Professional Integration Plans"
Results
Extremely successful Social and Human Training courses (60 convicts involved). This program is currently being implemented in 3 prison establishments, greatly accepted by the convicts. 48 convicts monitored after release, only 1 returned to prison. The actions developed together with employers identified 25 companies available to receive convicts and ex-convicts. The products have been widely accepted at the events where they have been presented.