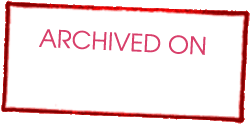 24/03/2011
Children taken care of, mothers at work
Date
10.01.2005 - 31.12.2007
Contact
Liina Pärtel
Country
Estonia
Development Partnership
Office of the Minister for Population and Ethnic Affairs of Estonia
Demand
Since year 2000 Estonian birth rate has raised thrivingly, but it has also brought along problems for parents to get a place for children in to the kindergarten. In the year 2005 was the lack of childcare places exreamly high, over a 50% in local communites. And second problem was that in year 2005 there was no proffessional childminders in Estonia.
Solution
To start up with family child-minding system in Estonia Increasing employment of parents through the creation of flexible childcare system
Products
Created childcare terminology vocabulary Published methodologycal material for family childcare providers and to others interest groups Two researches-"Child-minding care models in EU and Estonia, comparison of those models" and "Alternative childcare opportunities in Estonia today" (also publised).
Results
Based on made researches created Estonian diverse and functional childcare model Childcare provision is now written on Estonian legislation.