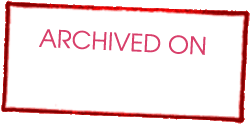 24/03/2011
ISQ - Instituto de Soldadura e Qualidade
Date
1/1/06
Contact
Rita Diogo
Country
Development Partnership
ISQ - Instituto de Soldadura e Qualidade
Demand
Voluntarily integrate social and environmental concerns into all activities of the Organisations and promote interaction between the various participants in view of preparing the sustainability of the future in the present.
Solution
Create a group of tools and a methodology that contributes to awareness and implementation of Social Responsibility in Portugal.
Products
RSO Matrix Kit (RSO MATRIX NETWORK, RSO MATRIX Model, Implementation Guide, Self-Diagnosis Tool) RSO MATRIX Consultant Course
Results
A group of products listed in a specific catalogue will be sold and promoted by the partnership under a sales agreement. The entities that make up the RSO MATRIX model are: Grupo Pestana, ENTRAJUDA and Loures City Council. 30 RSO MATRIX Consultants were trained.