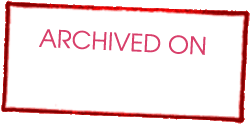 24/03/2011
NFORADAPT - Inform, Adapt Companies to HSW
Date
2002
Contact
João Luís de Matos Nogueira
Country
Development Partnership
EPRALIMA
Demand
Inexistence of Hygiene and Safety at Work /HSW policy, particularly in SME's. The Corporate Culture at SME's views HSW as an unnecessary major expense.
Solution
Encourage companies to undertake a process of innovation and modernisation through strategic actions related to information, training and adaptation of companies to the issue of Hygiene and Safety at Work. Demonstrate that introducing HSW into the production process obliges companies to organise, systemise, rationalise and perfect their production processes, with the aim of satisfying customers, eliminating accident risks, waste, reducing costs and consequently increasing productivity and profitability with the satisfaction of its staff. Operationalisation of these objectives through the construction of training solutions and information that allows an easy and integrated approach to the various HSW variations and use active and participated pedagogical methods.
Products
Digital Knowledge Centre (CCD) (www.epralima.pt/inforadapt), offering a digital library and an online forum. HSW Training Pack Methodological Guide for implementing the Training Pack HSW Awareness Program
Results
The assessment demonstrates that implementation of the training plan at companies leads to introduction of improvements both in terms of physical infrastructures and behaviours. The HSW Forum which is based on a mailing list and it is a self-sustained instrument that remains very active. Participants total over 500 with a weekly circulation of ten to twenty messages. Totake part in this dynamic all you need to do is register at the site.