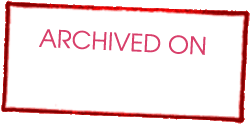 24/03/2011
ReSTART - Multimedia Resources for Supporting Reconversion and Qualification in Craftwork no. 2004/EQUAL/A3/AD243
Date
2004-08
Contact
Elsa Faria
Country
Development Partnership
CITEVE
Demand
Flexible strategies are needed to qualify assets from a scholastic and professional point of view. Training and education of adults, particularly in traditional sectors, requires training solutions and tools that support training geared toward greater flexibility in terms of time management and adaptation to various rhythms and styles of learning. Training must be integrated into a group of other dynamics that facilitate professional insertion and integration.
Solution
Tailor-made training involves diagnosing needs, producing professional profiles and training standards and constructing pedagogical technical resources suited to training and its recipients. In addition to preparing participants for the workforce, keeping in mind the specificities of the profession, develops new cross-sectional skills (entrepreneurship, adapted to ICT, adaptation to social and cultural standards through active citizenship). Multimedia resources are a means for facilitating learning, contributing significantly to increasing specific and strategic skills (adaptation to ICT, initiative and autonomy). Methodological training solutions and support tools are based on principles of flexibility of structure, design and contents centred on the principle of catering to the characteristics of the target population.
Products
ReSTART - Multimedia Resource for Supporting Training + Operation Tutorial Guide for Professional Reconversion and Valuing Traditional Knowledge
Results
100% of the recipients involved in the experimental action saw their qualifications increase. Public valuation of the RTP by the final recipients, instructors, experts and piers (representatives of organisations associated with Traditional Sectors and Training). Incorporation in progress, of methodologies of the Project and the Products by CRAA and CEARTE. Outlooks for the future: Training and consulting services for education and training entities.