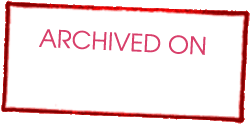 24/03/2011
Escola Profissional Cristóvão Colombo
Date
01/2007
Contact
Otilia Paiva
Country
Development Partnership
Escola Profissional Cristóvão Colombo
Demand
Satisfy the needs of RAM farmers in terms of access to content on biological agriculture available at any time, while allowing these farmers to access ICT and its use in their daily lives. Creation of this content with active participation of this target group has helped with the recognition of its advantage in daily activities.
Solution
Creation of content for the e- Learning Biological Agriculture course was validated by farmers during test sessions, making it possible to create a product that corresponds to the real needs of this target group. As innovation factors, we considered the empowerment developed throughout the entire content creation process, as well as development of ICT skills not much used by this target audience.
Products
"Bio-Logic of Training" e-Learning Biological Agriculture Course ABC of Information Technology Manual Tutorial Manual Participant Manual
Results
Implementation of the e- Learning Course in Biological Agriculture by two entities, one in Madeira and another in the Azores, with some 20 farmers. There is a possibility that this course will be approved at RAM via a specific order in council to this effect. Should this take place, it will allow approved e-Learning courses to continue to open up in this area. After dissemination workshops, we may be able to implement this product at a university level agricultural school.