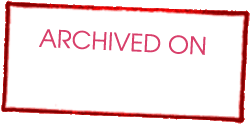 24/03/2011
VaSkooli - Development of an Education and Training Guarantee System for Turku and Salo Regions
Date
15/11/2004 - 31.1.2008
Contact
Matti Mäkelä
Country
Finland
Development Partnership
Turku Vocational Institute
Demand
The objective of the VaSkooli project was to develop a regional model of education and training guarantee to offer a place of study for every young person finishing basic education.
Solution
Training guarantee model created in VaSkooli project is based on multi-vocational guidance and support, flexible co-operation in working life, support to educational responsibility as well as enhancing the students´life management and increasing their experiences from working life.
Products
Training guarantee model Collected good practices: - flexible education models - guidance in and after school - motivation, competence and skills Training materials for students, teachers and others Products and tools are available in internet: www.equaljive.eu (english) www.vaskooli.fi (finnish)
Results
1094 members of the target group (youngsters at risk of being excluded from education and/or labour market) were involved in the project activities. 80,8 % of then were at school or at work when their finished their participation in the project. For organisations project offered new tools and models for training and guidance. In national level project did a lot of work in disseminating the training guarantee model. One of the most notable events was seminar held in Finnish parliament October 2007.