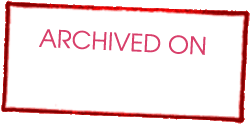 24/03/2011
Itineris Project - Learning Systems for Employability
Date
2005
Contact
Francisco Simões
Country
Development Partnership
Cáritas da Ilha Terceira
Demand
High number of young people with ages ranging from 15 to 21 at risk for social exclusion, without minimum academic qualifications or professional qualifications, originating from multi-problematic socio-family context.
Solution
Creation of SAGE - Global Learning Systems for Employability, integrated system for academic, professional and psycho-social training directed at young people aged 15 to 21, based on networking and integrated responses.
Products
Tutal - intervention methodology with students promoted by tutor teachers.
Results
Intervention in a scholastic environment, seeking to reduce drop-out rates among the 37 youths monitored: 33 concluded their academic careers 2 were transferred to other training programs 2 dropped out.