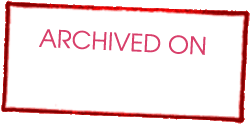 24/03/2011
ACBBA ( SIED and REFLEX)
Date
On Going
Contact
Teresa Bednall
Country
Uk
Development Partnership
ACBBA
Demand
Self-help organisations particuarly Refugee Organsations were not involved in government funded programmes to increase wealth in deprived communities. Enterprises were not benefiting from advice or expertice available through mainstream services.
Solution
Build Capacity in the Community Sector/ NGOs to deliver enterprise support to communities who have experienced social exclusion. Train and accredit business advisors from those communities. Build a membership organisation to develop and sustain the work.
Products
How to be a Brillaint Community Based Business Advisor. The Impact of Building Entrepreneurship ( Building Entrepreneurship Transnational Partnership). Building Community Capacity for Sustainability.(ITN)
Results
22 Business Advisors from Communities have been accredited. Approach is receiving greater recognition. ACBBA is a sustained organisation post Equal Funding.