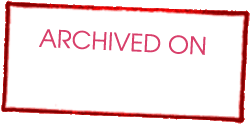 24/03/2011
R4E - Resources for Entrepreneurship
Date
22/2/08
Contact
José Nunes
Country
Development Partnership
ADTR
Demand
Thematic Network 4 (RT4 - Creation of Companies and Entrepreneurship), consisting of various national entities, developed various projects within the scope of EQUAL, from which have resulted validated products with potential for dissemination among entities that support entrepreneurship. In order to continue promoting practices developed to reconcile and influence local and regional practices with national and European entrepreneurship policies, R4E was created, promoted by members of RT4.
Solution
The solution found for influencing and disseminating local and regional practices related to entrepreneurship was the creation of a project known as R4E, with the following objectives: 1. Stimulate cooperation and exchange of experiences and practices developed in the field of entrepreneurship 2. Disseminate initiatives and projects in the field of entrepreneurship, guaranteeing the respect of eth disseminations by the EQUAL principles (EO, innovation, empowerment, mainstreaming) 3. Mobilise and influence participants in promoting entrepreneurship.
Products
The product is a portal that seeks to reconcile the products developed by DP of EQUAL projects, which incorporate solutions, methodologies and instruments tested and implemented in various contexts and with different audiences. Visit the portal at www.r4e.eu
Results
Social capital generated and thematic knowledge created among the participants and users of the portal www.r4e.eu and of the "products," which will be expanded using this medium.