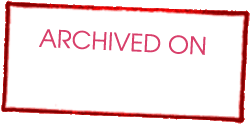 24/03/2011
PROVE - Promote and Sell
Date
17/8/05
Contact
Cláudia Bandeiras
Country
Development Partnership
ADREPES - Associação para o Desenvolvimento Rural da Península de Setúbal
Demand
Producers -Productions maladjusted to the market - Weak Entrepreneurship - Lack of associative spirit Consumers -Lack of awareness of eth advantages of acquiring local products - Under-appreciation of the agricultural activity -Little identification with rural territories Local agents - Maladjustment and lack of responsibility on the part of local institutions. -Lack of knowledge of the importance of farming for sustaining and developing territories
Solution
The goal of the intervention methodology of the PROVE project is to promote new ways of promoting short circuit sales among small producers and consumers, in order to contribute to resolving problems related to the sale of local products and improve proximity relations between those who produce and those who consume. Users of the PROVE contribution will have useful guidelines for developing the methodology with groups of producers and consumers interested in developing direct sales. The process mediators, normally development agents, have access to a set of instruments, indications, references and examples that help with mobilisation, organisation, invigoration and implementation of the sales system.
Products
The PROVE - Contribution to a Territorial Process of Proximity product seeks to group together information regarding processes and methodologies developed in view of affirming sustainability and ethics relations in proximity selling.
Results
Over the span of two years, sales have increased from month to month, consolidating the work performed by the producers and increasing their business administration capacity. Consumers had access to quality local products and strengthened their relationships with the producers. Between 2006 and 2008 10,500 baskets were sold and the initiative was implemented in various municipalities of the country. The results obtained gave way to an inter-territorial cooperation process - PROVE Network.