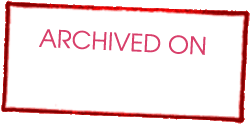 24/03/2011
CRER
Date
01/7/05
Contact
Susana Martins
Country
Development Partnership
ADRIMAG - Associação de Desenvolvimento Rural Integrado das Serras de Montemuro Gralheira e Arada
Demand
The goal of this product is to respond to the needs of entrepreneurs and entities that support entrepreneurship and creation of new enterprises, particularly in terms of information and entrepreneurship awareness, providing training in learning to create a business plan and testing and trying business ideas.
Solution
The CRER methodology (integrated methodology for following up on the entrepreneur's project) was developed and is divided into three phases: Information and awareness for entrepreneurship and creation of enterprises Maturity and conclusion of an enterprise creation project, namely a business plan, including help in preparing and producing a business plan Testing and trying business ideas, help in testing a business idea without the entrepreneur having to create a company. The test is the most innovative phase of the entire process: it allows entrepreneurs to test their business idea, before creating the company. This phase involves adapting the incubator methodology to Portugal.
Products
The product combines all the information and instruments necessary for implementing the CRER methodology: it offers support during the various phases of the creation of a company, namely the business idea, the experimentation test (without formally creating a company) and the actual creation of the company.
Results
The CRER methodology was entirely incorporated by ADRIMAG. As the managing entity of the LEADER Approach, within the scope of PRODER, ADRIMAG also wishes to continue implementing the CRER methodology, guiding productive projects for training and producing a Business Plan and Feasibility Study. The CRER methodology study is being disseminated with help of EQUAL's Action 3 for 3 entities: ADCMoura, AEVA|EPA and Universidade do Algarve - CRIA.