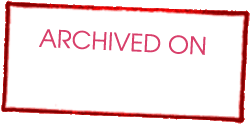 24/03/2011
DP SYNERGY
Date
2003-2005
Contact
DIMITRIOS CHONDROS
Country
GREECE
Development Partnership
UNIVERSITY MENTAL HEALTH RESEARCH INSTITUTE
Demand
Cope with exclusion from the labor market of people with mental health problems Lack of mechanisms that would support vocational integration of people with mental health problems Inadequate legal and institutional framework Lack of a rehabilitation culture among professionals of the field.
Solution
Implementation of social cooperatives Practical support in order for them to be feasible through: -training in social management -market research oriented to the feasibiblity of social coops -development of business tools -implementation of a focused publicity strategy -intervention aiming at the adequate adaptation of the legal and institutional framework
Products
- Data and studies, tools and guides - Support actions for thirty social enterprises. - Networking - Technical guides and model tools - Studies to adjust the current legislative framework - Vocational training programmes for management and mental health professionals.
Results
- Four Social Cooperatives set up in Athens (2), Thessaloniki and Corfu, and support for the establishment of seven initiatives to start Social Cooperatives - Network of Social Cooperatives set up which drew up an inventory of the difficulties, needs and development potential of the Limited Liability Social Cooperatives, with the support of the Development Partnership, and proceeded to undertake coordinated actions to promote social entrepreneurship.