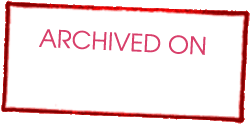 24/03/2011
Reachout
Date
01/07/2005 - 30/06/2007
Contact
Lyner Olwen
Country
Northern Ireland
Development Partnership
NIACRO - Northern Ireland Association for the Care and Resettlement of Offenders
Demand
In acknowledgement of the fact that many participants face a wide range of barriers to employment in addition to lack of skills, qualifications and experience, Reachout sought to take account of the range of resettlement needs - the availability of accomodation, connection with benefits on release, access to appropriate GP and health care services, supportive family networks, addressing offending behaviour and relationships in the community.
Solution
Reachout provided linkage to other relevant support services provided by NIACRO, NIPS, Probation Board and other voluntary and community organisations working within and outside of the prison setting. This ensured a holistic approach to addressing needs in line with the resettlement strategy. In effect the , Reachout worker provided a resettlement case management function, pulling together a range of support to meet particpants assessed needs. A further dimension of Reachouts Work with Offenders was the Link Up Adult Mentoring service which aimed to help individuals to resettle in the community using volunteers trained as mentors to assist people with one - to - one support, help participants set and achieve goals in line with their resettlement plan and act as a positive influence.
Products
A unique element of the Reachout programme was that of working with employers through meetings, presentations and an advice line to try and make the labour market more accepting of people who have been in contact with the criminal justice system. DVD's and a range of publications were also produced.
Results
There are a range of outcomes from Reachout demonstrating improved employability. The key outcome is that of obtaining a job, however others include the extent to which barriers to employment have been addressed. Overall, for every 10 people who completed the programme, 6 moved into employment (mainly full time) and 2 moved into further education. In terms of reoffending ,those who completed the programme had a 21% reoffending rate, those who did not complete the programme had a 455 reoffending rate.