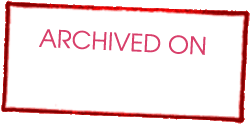 24/03/2011
PALMS - Paths to accompany separated children to working inclusion
Date
32 months
Contact
Elisabetta Cannova
Country
Italy
Development Partnership
Speha Fresia Cooperative Company
Demand
Unaccompanied foreign minors do no attend school, they live in very precarious situations, they are often subjected to violence and abuses and they are seriously exposed to the risk of being exploited and involved in illegal activities by criminal organizations. In 2005, when the Palms project began, in Italy there where almost 7.000 unaccompanied foreign minors supported by public social services, which only the 16% was regular. The average age of the young people involved: 16 - 18 years old.
Solution
Integration of methodologies: itinerant social services, Peer educators, Cultural mediation, Legal consultancy, Socialisation activities. The awareness of strength and weak points: the first were the participated project preparation and management, the increasing of itinerant social services (low threshold), the cooperation with enterprises, the work placements process, the important role of local networks. The critical aspects were met with the identification procedures, Relations with police Headquarters, the Inclusion in vocational training courses (certification).
Products
5 publications in Italian Best Practice Collection TCA AIM Labour Intermediation with enterprises 1 Film on Palms and AIM experiences
Results
The main result is regarding the stabilisation of 110 foreign minors, after meeting Palms project: 595 minors in career guidance paths 483 personal and vocational skills analysis 179 work placement, about which 157 with economical support of the Equal (97 foreseen in the project).