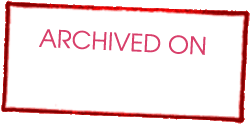 24/03/2011
Colourful Brabant
Date
01/04/2005-31/12/2007
Contact
ruben Jong Kon Chin
Country
The Netherlands
Development Partnership
Palet
Demand
The applicant sensed a negative imaging in society of non-native young persons, which harmfully influences the positions of this target group in education and labour market. Early dropping out of school without any certifications contributes to the poor position of these non-native young persons on the labour market even more. Previous projects and policy plans to improve this situation have a reversed effect by creating a dependency for non-native young persons.
Solution
Colourful Brabant aimed at empowerment of non-native young persons in the Dutch province of Brabant by stimulating and amplifying the problem solving capacity and enhancing their self image. Instruments were: - Coaching of non-native young persons by other non-native young persons, who serve as a supporting role model. -Creating a 'promotion team' existing of mainly non-native young persons as role models focussing on employers and education managers.
Products
- Promotion teams and coaching - Dutch spoken film. This film illustrates the promotion and mentor teams. Significant non-audiovisual material: - Methodology promotion teams non-native young persons - Dutch PDF-file. - Methodology mentor teams non-native young persons - Dutch PDF-file.
Results
- On account of the project a major network of active non-native young persons has been created and developed. This network frequently has contacts with prominent manager and employer networks in the region. - The project will proceed during 2008-2011 in two projects. Thereby other and more organisations will start their own promotion and mentor teams as part of their structural policy.