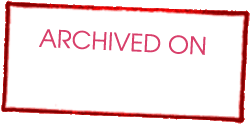 24/03/2011
ACE National
Date
14/05/2001-31/12/2007
Contact
Madeleine Starr
Country
UK
Development Partnership
Carers UK
Demand
ACE focused on unpaid carers - people looking after relatives, partners or friends because of illness, age or disability - who face barriers to entering or remaining in paid work. Significant numbers of people cannot work because they provide unpaid care, with financial, health and social inclusion penalties. An ageing population and skills shortages across Europe make it a priority to recruit and retain skilled and experienced workers, including those who increasingly have unpaid caring responsibilities
Solution
ACE developed an integrated approach, engaging with individuals, employers, service providers and policy makers, to identify and address both 'individual' and 'systems' barriers facing carers who want to work. This approach included: - Testing innovations in return to work support, including e-learning solutions - Engaging directly with employers to develop workplace policies and practices to support carers - Working with providers to develop flexible community care services to enable carers to work, including through technology - Creating an evidence base through evaluation and independent research - Moving the topic of carers and employment right up the public policy agenda, through debate, discussion and engagement with key stakeholders, and through a dissemination and public affairs strategy which would give a high profile to the issue and achieve long term policy change.
Products
Key products and tools: Learning for Living, accredited e-learning for carers Employers for Carers, national membership forum for employers Carers, Employment and Services Report Series, evidence-based research Care to Take a Look, interactive web-based tool for local and national policy makers
Results
ACE has mainstreamed its integrated approach through policy change at local and national level, and has transformed individual and organisational support in and into work for carers. It directly influenced two new laws affecting carers and work, the Carers (Equal Opportunities) Act 2004, and the Work and Families Act 2006, and achieved significant changes in Government policy through the review of the National Carers Strategy in 2007. Employers for Carers is a national lead on good practice for employers.