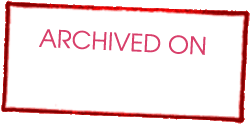 24/03/2011
Associação Cultural Moinho da Juventde
Date
1/10/04
Contact
Carlos Relha
Country
Development Partnership
Associação Cultural Moinho da Juventde
Demand
a) develop personal, professional and social skills, as well as a civic conscience, citizen participation of immigrants and their descendants in order to fight social exclusion, marginality and poverty b) eliminate the gap between excluded persons and the community in general c) value individual and collective potential with active involvement of target groups
Solution
Using the community intervention methodology, Theatre Forum groups were created by community members that are dedicated to a training and consolidation process involving the learning techniques of the Theatre Forum (individual empowerment of the members of these groups). These groups have progressively become motors of intervention in their communities. Through Theatre Forum shows created by them, they have opened up spaces for dialogue in the community, encouraging its participation in seeking out solutions to common problems (community empowerment). The work in tandem (techniques and Experience Expert) actively involve people in situations of social exclusion and poverty to find solutions/answers to their problems and those of the community. Potentiating the skills acquired through life experience is an asset and supports social intervention work.
Products
a) Narrative of a community intervention that uses the Theatre Forum as a work methodology b) Practical guide for implementing the Theatre Forum methodology with groups c) Experience Expert Training Standards d) Experience Expert Training Support Guide
Results
Creation of independent Theatre Forum Groups. The individual empowerment plan is positively reflected in mastery of the Portuguese language, self-confidence, active seeking of solutions, self-representation capacity and citizen and community awareness. Active promotion of the debate of its problems. Creation of Training Standards of the Experience Expert profile. Work in tandem as a means of closing the gap between excluded persons and the community in general.