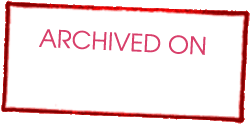 24/03/2011
Integrated Service
Date
12/1/04
Country
Lília Pinto
Country
Development Partnership
Associação para o Desenvolvimento Integrado de Matosinhos - ADEIMA
Demand
Responses that lack coherence and cooperation (social responses that overlap due to lack of communication and coordination between organisations). People forced to go from organisation to organisation. Overlapping of interventions and wearing out of the Human Resources allocated to the institutions. Slow resolution of processes. Lack of proximity services (concentration of all responses within Social Security).
Solution
The IS (Integrated Service) Methodology is an important instrument that promotes quality of social service/monitoring, essentially because it avoids dispersion of services.
Products
The Integrated Service Methodology in the Municipality of Matosinhos.
Results
Methodology incorporated by the entire Municipality of Matosinhos (10 parishes began intervening socially). Ratio reduction: no. of cases/technician. Waiting period for service went from 3 months on average to 7/15 days. Better quality service and social monitoring.