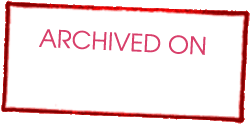 24/03/2011
IN THE RIGHT DIRECTION
Date
1/06/05
Contact
Justino Dias
Country
Development Partnership
Associação de Desenvolvimento Integrado Terras do Condestável
Demand
Absence of a tool that guides the employability of young people on the basis of their personal skills and entrepreneurial capacity, linking them to the resources and opportunities of the territory.
Solution
This is a dynamic methodology for developing business ideas on the basis of local diagnosis and simulation of its feasibility on the real market, allowing identification of opportunities for creating employment compatible with the skills of young people and with the territorial resources and opportunities. Innovation factors: - Centred on empowerment of the territory's participants in order to undertake self-diagnosis of opportunities and skills -Creation of an integrated plan guided by the pertinent social participants for developing the business idea.
Products
'LOOK+" - GAME OF OPPORTUNITIES - Active Guidance Methodology for Integrating Young People, in low density territories
Results
-15 young people applied the professional guidance and integration plan with access to the labour market, incorporated into the development and experimentation period of the methodology. -Taking advantage of local resources that create business opportunities -Creation of opportunities for professional integration of young people in the territory.