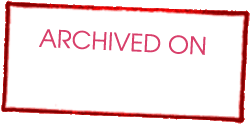 24/03/2011
IDEAS - Intervention, Development, Employment, Integration, Sustainable Activities
Date
Junho/2005
Contact
Rosa Tavares
Country
Development Partnership
INDE - Intercooperação e Desenvolvimento
Demand
Centre the intervention in the problems that affect periurban territories, i.e. areas that are located adjacent to urban centres, subject to rapid change, such as disorderly urbanisation, leading to their degradation. The ruralness of these territories and agricultural activity are facing serious problems. Urbanisation pressure leads people to abandon agricultural land, which is transformed into construction zones. The reduced possibility of sales due to the development of large sales networks and distribution originating from distant intense production zones lead to the disappearance of proximity markets.
Solution
•Stimulate new opportunities of employment in the agricultural sector. •Promote a positive image of agriculture, farmers and associated activities. •Requalify men and women that work in agricultural activities. •Promote innovation in the forms of traditional agriculture. •Create spaces where residents of rural areas and urban residents can meet and interact.
Products
PERIURBAN TERRITORIES - Methodological Guide for Supporting Intervention
Results
This project originated in Palmela, the largest national producer of biological strawberries, which today has diversified and has the first vineyard in the process of converting to MBP. In addition to the development of agricultural activity, activities directly related to agriculture, commercial spaces for direct sale of quality agricultural products and other multi-functional spaces are being developed by beneficiaries. These beneficiaries/producers are currently themselves agents of development, establishing partnerships between each other and with other producers from the territory or neighbouring territories, generating new dynamics both in terms of the sale of the product and awareness of healthy eating and consumption of environmentally friendly products, through participation in events or actions held at schools private welfare institutions, hotels etc.