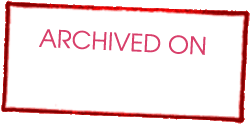 24/03/2011
For a new life...
Date
1-7-05
Contact
Marlene Fonseca
Country
Development Partnership
Associação para o Desenvolvimento de Figueira
Demand
The 'Integrated Response to Domestic Violence" results from the various obstacles that constitute a serious problem for victims of domestic violence, which in addition to the crisis caused by the experienced situation, they are obliged to go through complicated institutional mazes by themselves. This response seeks to create a network of services that facilitates continuity, accessibility personalisation of care, favouring adequate responses and supported by institutional collaboration.
Solution
The intervention-action model 'Institutional Support Model" seeks to become a global model of action and seeks to rigorously define methods of cooperation between the partner institutions involved and respective responsibilities in executing the intervention plan. With this model the goal is also to guarantee professionals consultative support and an effective evaluation of results. The 'Institutional Support Model" integrates three distinct cores of work: the 'Domestic Violence Intervention Core (NIVD)," the 'Monitoring Institutional Core (NIA)" and the 'Evaluation Core (NA)."
Products
Integrated Response to Domestic Violence
Results
Strategic cooperation at a local and regional level within the scope of responses to Domestic Violence, creation of a joint vision, mobilisation and implication of public and private entities, qualification of the intervention through reinforcement of the technical-scientific aspect of the professionals, creation of conditions for evaluating and promoting sustainable interventions are essential factors of a multi-dimensional reality that is part of Integrated Response to Domestic Violence.