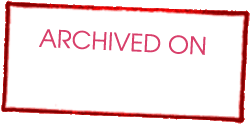 24/03/2011
2001/EQUAL/A3/EM/328 - IntercultureCity
Date
2001/EQ
Contact
Clementina Henriques
Country
Development Partnership
Confederação Portuguesa de Micro Pequenas e Medias Empresas - CPPME
Demand
Promotion of interculturality, employability and intercultural education. Prevention of discrimination (based on sex, race, ethnic origin, religion, convictions, disability, age, sexual orientation) and inequalities, acting on specific target groups and the development of the agents, companies and organisations included in the European employability strategy.
Solution
-Training course for intercultural animators -Intercultural education among the scholastic community -Creation of a Community Support Office -Facilitation of access to the labour market of the various local communities -Mobilisation of local communities for intercultural interaction
Products
-Pedagogical Plan for Interculturality -Resource for Promoting Equality and Cultural Diversity -Awareness Protocol for Interculturality between Associations Representing Workers and Employers
Results
Creation of a community support space - INTERCULTURALITY CENTRE - , offering psychological aid, Portuguese language instruction, thematic exhibitions, Internet access, job support and workforce integration. Dissemination in six different municipalities with incorporation prospects by the local participants involved.