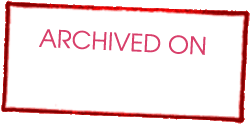 24/03/2011
CAIM - Cooperation, Action, Research, World Vision
Date
1/10/04
Contact
Rita Moreira
Country
Development Partnership
Associação para o Planeamento da Família
Demand
There was an initial need to know the reality of human trafficking in Portugal. Other needs encountered involved: improve the skills of the strategic participants in the fight against Human Trafficking (HT) (psycho-social intervention and health technicians and criminal police bodies (CPC); provide better coordination between the various CPC's and between them and institutions that support and receive victims; promote better cooperation on an international level in the fight against this problem.
Solution
Construction of a network of social intervention institutions that work on HT issues, as well as create a network between these institutions and the CPC's. This network is created to understand and intervene in this problem, providing information that allows coordination of intervention and research services. Appropriation and dissemination of knowledge and skills are achieved through active gatherings and activation of training actions. This solution allowed both acquisition of skills in working with human trafficking victims and in rethinking the organisational model and making more agile those operating response mechanisms that help create sustained knowledge. Intervention in HT in Portugal, structured networking involving this problem and an integrated device that is constantly updated, collecting and analysing information about human trafficking is indicative of the pioneering characteristic of this solution.
Products
Trafficking of Women for Sexual Exploitation Purposes (TWSEP) - Training Support Kit for Prevention and Victim Aid Plan for constructing a TWSEPMonitoring System Signalling, Identifying and Integrating Women Who are Victims of Trafficking of Women for Sexual Exploitation Purposes: Construction of Script.
Results
Incorporation of the products in the institutional practices and creation of innovative mechanisms in terms of signalling-identification-integration of traffic victims. Creation of: * House where trafficking victims can stay * Observatory on human trafficking * Training kit directed at participants intervening in terms of the problem and the community in general. Legislative changes and creation of legal mechanisms specifically directed at combating human trafficking and helping victims.