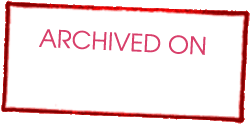 24/03/2011
Associação de Mulheres Contra a Violência
Date
2001
Contact
Augusto Sousa
Country
Development Partnership
Associação de Mulheres Contra a Violência
Demand
Difficulties and barriers in accessing and integrating the competitive labour market for persons with disadvantages. Vocational training systems with weak links to the entrepreneurial milieu, not well adapted to the individual needs and interest of people that are more vulnerable. Lack of information from employer entities.
Solution
Development of individualised plans for integration into the competitive labour market, in accordance with the methodologies of the supported job: self-determination, analysis of jobs, job matching, on the job training, ongoing support, coordination with other community services. Mobilisation of the company's natural support: tutoring process.
Products
Integrated Integration Plans Manual Training-Tutoring in Supported Employment Training of Technicians in Supported Employment and Quality Indicators for Organisations Networking Manual Sea Office Tool Leadership and Citizen Training
Results
Companies: receptiveness of companies in relation to supported employment methodologies, allowing more on the job training opportunities. Participants: access to the labour market, increase in vocational skills, hiring and keeping the job. Organisations: development of skills of the technicians in relation to the supported employment methodology. Improvement in the quality of supported employment services. Creation of the Portuguese Association for Supported Employment.