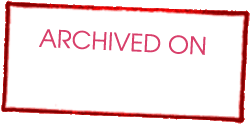 24/03/2011
LET'S UTOPIATE
Date
09-05
Contact
Eliana Madeira
Country
Development Partnership
Vamos utopiar
Demand
In recent years Portugal has become an immigration destination. Immigrants and their children have encountered barriers to integration and participation in Portuguese society. Rarely have the challenges that result from contact between people and groups of different origins been viewed positively.
Solution
Various solutions were developed during the course of Let's Utopiate, based on 4 Equal products, involving diverse publics: children, young people and adults, women and men, immigrants and non-immigrants, from various countries of origin. Solutions include: (1) structuring of an office within a company offering services supporting social integration, employability and qualification of immigrants (2) development of mobilisation processes of groups of immigrants and their descendents toward a pro-active attitude, solving common problems associated with discrimination (3) implementation of a training proposal for children and young people within an inter-cultural context toward responsible citizenship (4) development of group processes with immigrant children or descendents of immigrants.
Products
Immigrant Point: Local Support for Immigants Citizenship kit Get out of the Neighbourhood: First Steps Toward Integration Voices for Diversity
Results
In addition to the changes in ways of seeing and acting by the people and organisations involved in Let's Utopiate, the following project activities were developed: the 'Immigrant Point" at Lusotemp, the DOINA association, the Indian Humanist Association, a video documentary about Bairro do Talude neighbourhood, 9 collective feedback items containing messages from immigrants living in Portuguese society, proposal of a model for creating relationships of equality between children and young people from minority and majority groups and others.