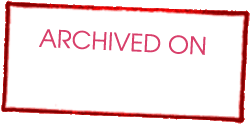 24/03/2011
PATHWAYS
Date
02-09-1
Contact
Isabel Rebelo
Country
Development Partnership
SEIES
Demand
The continuation of poverty/exclusion within a territory is fed by the difficulty that institutions have in coherently and jointly mobilising endogenous resources - capacities and potentials of people, of the associative and entrepreneurial fabric and of the resources of the various teams. The difficulties in developing strategies and methodologies suited to the complexity of the situations reinforce self-devaluation and passivity, while reinforcing the negative image of populations and communities.
Solution
Effective involvement of all related participants (women and men resisidng in the territory, technicians, public , social, cultural, and educational organisations and companies) via a: • Process of invigorating the territory that allows people to discover and believe in their know-how and have a new outlook on the local community, (re)discovering potentials. • Diagnose needs that arise from training and from new career options adapted to the needs of local companies. • Increase in the skills of technical teams by discussion among piers regarding practices and by working with populations in inter-institutional teams. Creation of a Resource Centre, created to support citizen initiatives, helping create interaction between people from different social groups and technical teams from the municipalities of Palmela and Setúbal.
Products
Empowerment via Territorial-Based Collective Action Re-qualify the Employability System - ROSE
Results
Operationalisation of intervention strategies and methodologies that promote community and individual self-esteem, training and employment, encouraging construction of territorial cooperation networks in the municipalities of Palmela, Lafões, Setúbal, Vinhais and the Azores Arhipelago. Construction and operation of an Active Citizenship Centre, resource centre that encourages citizenship participation and empowerment of people from diverse social groups, managed in partnership by SEIES, CMP CMS, ICE, ISS.