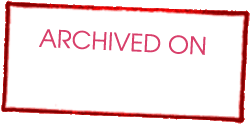 24/03/2011
e-re@l:Alta de Lisboa Employability Network
Date
1/07/05
Contact
Ana Adega
Country
Development Partnership
ISU: Instituto de Solidariedade e Cooperação Universitária
Demand
Young people with low academic and professional qualifications and major difficulties in accessing the labour market; labour market characterised by dynamics of selective closure; gap between the needs of employer entities and the skills of unemployed young people; lack of a process of integrated socio-professional monitoring based on organisation of local resources and complementarities (reduction of the 'ping-pong" effect).
Solution
GPS is a resource that offers a solution for supporting local agents in promoting construction and animation of an integrated methodology for socio-professional integration, based on the territories and designed by a group of partners. It favours construction of a web-based technological tool that helps the methodology to function, also supporting management of individual resources of users in terms of placement in the labour market. GPS is used to achieve better cooperation between the agents during the employability intervention by allowing community resources to be rationalised and by making the entire monitoring process more agile. The underlying model accentuates the centrality of the invigoration of territorial inter-institutional teams as authors/builders of this monitoring process.
Products
Management of Social Plans: a) RedEmprega sub-product b) SPERO- Information and communication platform sub-product
Results
Construction of integration processes with respective increase in skills and improvement of the employability conditions of young people; invigoration of a network for employability in the territory or territories, operationalising a joint methodology adapted to the needs of the beneficiaries, professionals, organisations and companies, whose work instruments serve as the basis for building informative and operative fields of a database that allows for integrated management of the collective.